There's no doubting that regular golf coaching is the best way to improve your game. This is why we have developed our popular lesson packages - so that you can enjoy better golf whilst saving some money at the same time. If you want to play your best and see that handicap come tumbling down this year, take a look at our lesson packages below.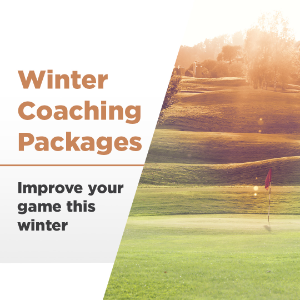 Winter Coaching Package
Multiple Staff Members Available - £250.00
Do you want to make an impression at the start of the 2023 season? We have the perfect offer for you!
Sam and Deborah are running winter coaching packages, aiming to help you improve your game and take 2023 by storm!
This package is open to all ability levels and will cover the following aspects:
5 x 1 hour lessons:
- 1 x General check up
- 1 x Full Swing lesson
- 1 x Chipping lesson
- 1 x Bunker lesson
- 1 x Putting lesson
To top this off, you'll have the opportunity to put what you have learnt to the test during a free 9-hole lesson with one of us!
All of this for only £250!
Book Now
Contact
---