Equipment
Visual tech or plain white?
---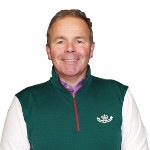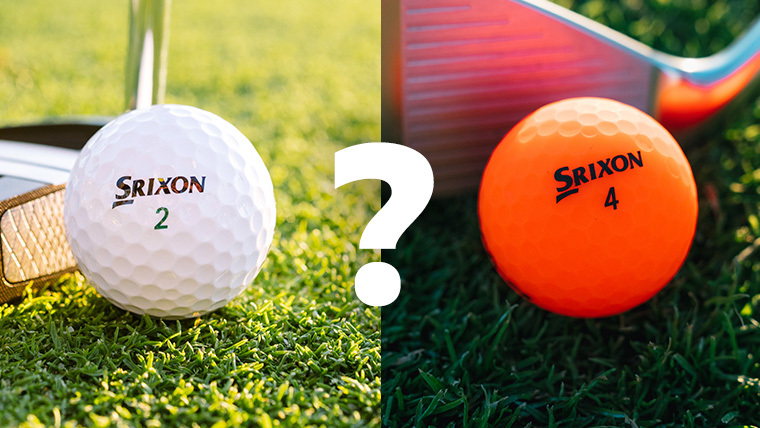 Golf balls are an incredibly personal part of your game. Think about it, It's the one piece of equipment your eyes are always fixed on from tee to green.
By and large, you can tell if you've pulled off a good shot or not just from the feel of the impact when you hit the ball.
There are good golfers, golfers wanting to get better at the game, and golf balls for players of both categories. If you're a consistent single figure handicap player, you'll be taking advantage of all the latest premium balls have to offer. But if you're looking to lower your handicap, the confidence-inspiring soft feel of game-improvement balls will help you get achieve your goals.
One golf ball trend that we're currently seeing dominate the market is the use of colourful and visual tech balls. These balls can come in a variety of colours, from red, to blue, to green. Srixon makes incredible golf balls that use this technology, such as the Q-Star Tour Divide balls. So why should you play with a ball that makes use of modern visual tech?
The aesthetic appeal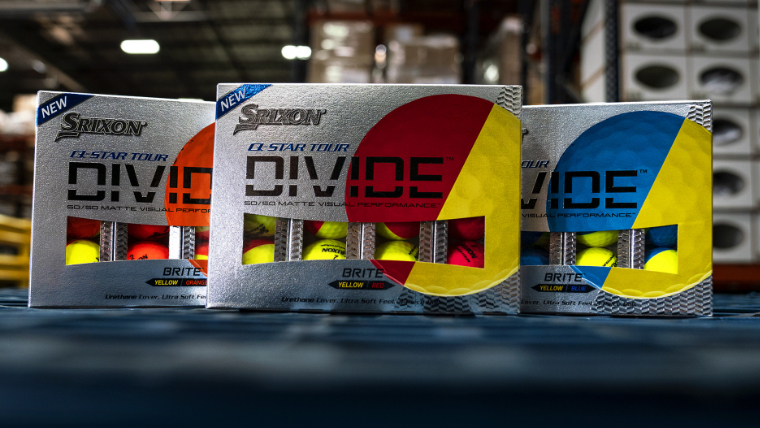 One of the first thing you'll notice when you initially take in the Q-Star Tour Divide is how the golf ball appears to be perfectly split into two colours.
The ball comes in a variety of colours, including red/yellow, orange/yellow, and blue/yellow. You may have never seen a golf ball like this before, and while it may seem like a fun novelty, Srixon have created a 50/50 matte coloured golf ball for a reason.
First of all, the golf ball has been given a matte finish. This essentially means that the colourful surface isn't shiny. This eliminates sun glare and makes it easy to spot when it's down the fairway.
The Q-Star Tour Divide has a soft urethane cover meaning it will give you lots of spin around the greens. A strobe effect is actually created while the ball is spinning thanks to the colour system, making your chip shots easy to track.
Naturally, the line that separates the two colours acts as an excellent visual aid to help line up your putts. We'd certainly recommend these balls if you're looking to try something new and exciting!
Excellent visibility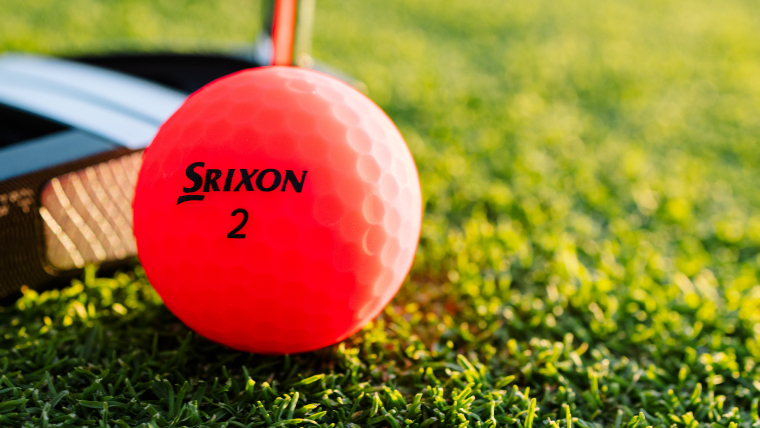 If you're not too taken by the two-colour tone system, both the AD333 and Soft Feel balls make use of a solid yellow variation. This is also no accident. The yellow golf balls tend to be more eye-catching and are easier to track as they're sailing through the air.
To some people, white is seen as negative space and causes the ball to look more 2D than it really is. The bright yellow counterpart is a very assertive colour and tends to give many players more confidence when they're addressing the ball.
Classic white balls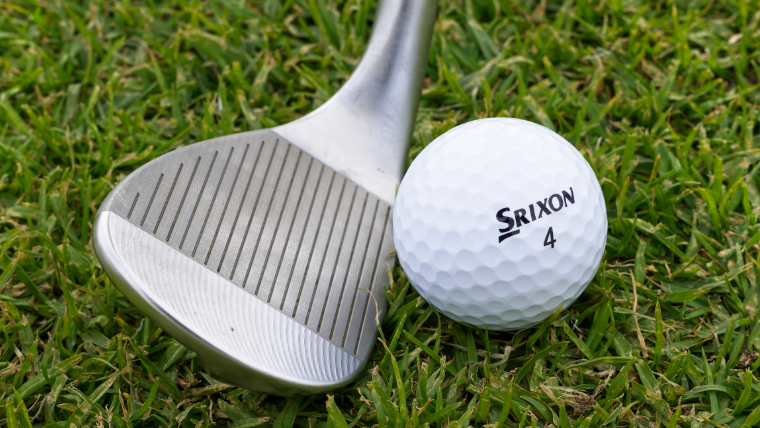 If colourful golf balls just aren't your cup of tea, Srixon make plenty of top-quality white golf balls. Each golf ball in the Z-Star range has been designed with a specific golfer in mind.
The Z-Star will have you placing the ball just where you want it when you're approaching the greens. The ball has a thin external urethane cover that feels great when you strike it, and the Spin Skin+ coating will give you superb spin in your short game.
If you're looking to get as much distance as possible out of your golf ball, the Z-Star XV will be right up your street. The ball provides a mid-to-high ball flight and the 338-dimple pattern offers less drag and more lift to amplify the distance on your strikes. Both the ball's core and the external coating give you a great sense of spin control on wedge shots.
Providing you with a bit of everything, the Z-Star Diamond is a dynamic piece of tech. The ball has a 3-piece construction and has a soft core that gives you plenty of spin around the greens, and the coating has been engineered to help give your shots more stopping power. Whether you're teeing off or planning a putt, this ball retains its great feel on every aspect of the course.
All of these golf balls also inject some personality into your golf game. It can get a bit monotonous at times always playing with a white golf ball, so why not tee up something that looks and feels a little bit more special?
If you're thinking about using a new golf ball or you're not sure if your current ball of choice is the right one for your game, we're available in the pro shop and ready to help point you in the right direction. We have plenty of stock in, and will no doubt find a kind that suits your tastes.